Details of Kobe Bryant's Crash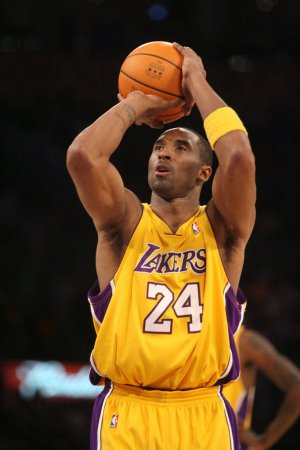 Kobe Bryant, a retired Los Angeles Lakers basketball star, his 13-year-old daughter, Gianna and seven other people were killed in a helicopter crash Sunday morning outside of Los Angeles, California near Calabasas while on the way to a basketball tournament.
The Death of Bryant, 41, shocked fans around the globe who watched him play in the N.B.A from a teenager and the departure from five-time champion with the Los Angeles Lakers. Once retired in 2016 from the court, he coached Gianna's basketball team and won an Oscar in March of 2018.
Investigators are inspecting possibilities that may have caused the crash, which includes mechanical failure. It may take a span of months for federal investigators to determine what had caused the helicopter carrying nine people to crash in a hillside. As of now, this is what we know.
In the pilots last message before the crash, he had spoken to air traffic control and said he was climbing to avoid a cloud layer. Witnesses who had reported  seeing the helicopter fly through clouds and fog seconds before the crash.
The flight took off in clear skies starting in Orange County, then eventually reached fog so thick that it blinded drivers. The Los Angeles Police Department had grounded a fleet of helicopters due to visibility being too poor.
Falling at a rate of 23 miles per hour, according to the N.T.S.B, it slammed into the hill in a "high-energy impact crash." Traveling at about 152 miles per hour just before the helicopter crashed, according to radar data.
Slamming into the hillside at 1,085 feet after climbing to 2,300 feet; is missed clearing the top of the hill by at least by 20 to 30 feet.
After investigating, Officials have made a statement saying that the helicopter was not outfitted with a system which warns pilots if they are getting too close to the ground. The technology is voluntary but is recommended by the National Transportation Safety Board. It is too early to conclude whether the lack of the warning system played a role in the crash.
Mourners have gathered at Lower Merion High School to pay respects where the basketball star graduated and was drafted straight into the N.B.A from. The memorial grew very large that faculty had to move it from the gym's entrance for it wouldn't block doors. Local students and Alumni appeared while Teachers and student's stopped to look at the memorial.
"Honestly, I didn't realize how much he had impacted my life until I found out the news," resident DaVonn Grosvenor said, "It's tough when you lose an icon, when you lose a legend. He had so much more to offer. So I just had to come by and pay my respects. The only way I knew how was on the grounds he walked on once upon a time."
Bryant inspired millions and left an imprint on many lives across the nation, even around the world and had too much to give but was taken too soon from an accident that may have been prevented.
https://www.usatoday.com/story/news/nation/2020/01/31/kobe-bryant-crash-helicopter-safety-tech-could-have-saved-him/2859787001/
https://www.phillytrib.com/kobe-bryant-legend-gone-too-soon/article_851f8067-9834-57d4-b37b-1e13a3dbd0c3.html
https://www.nytimes.com/2020/01/26/learning/what-does-kobe-bryants-death-mean-to-you.html
https://www.usatoday.com/story/sports/nba/lakers/2020/01/27/kobe-bryant-dead-latest-details-helicopter-crash/4586347002/