Wild Western Fun: Houston Livestock Show and Rodeo
The Houston Livestock Show and Rodeo is approaching its ninetieth anniversary. Rodeo season is expected to kick off on Feb. 28 and carry on through March 20.
The event started in 1932 and was originally called the Houston Fat Stock Show and Livestock Exposition. Since then, it has made a significant impact on thousands of people across Texas.
According to TravelTexas.com, over 2.5 million visitors come to see the events unfold at rodeo. The festivities include: a kickoff parade, concerts, cookoffs, and carnivals. The rodeo has something for every one of its attendees.
With it drawing in so much attention to the Houston area, Houstonians have relied a lot on the event to boost the economy.
The Houston Livestock Show and Rodeo is the largest international rodeo and livestock exhibition. Bull riders, barrel racers, and even young mutton busters compete for champion titles at the rodeo.
There is also the carnival, business expos, and the wildlife and ranching interactive expo.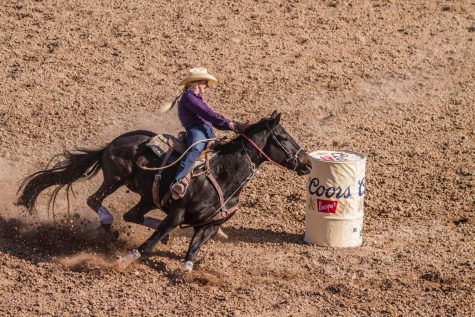 Attendees can get access to the carnival with the purchase of a rodeo/concert ticket, which will give them access to NRG Arena for the rodeo and concert. Guests can also purchase a Grounds Pass which allows them access anywhere in NRG Park but the arena.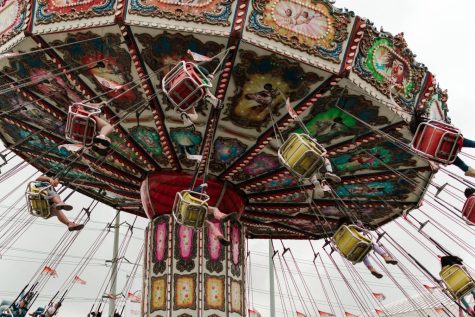 If waiting in wrapped lines isn't your style you can purchase a Fast Pass for 25 dollars, but keep in mind that the Fast Pass is only valid for the day of purchase.
At the business expo there are over 300 vendors set up in rows. Offering a wide range of products, from western wear to hot tubs to candy. You can view the full vendors list at https://www.rodeohouston.com/Visit-the-Rodeo/Attractions-Activities/Shopping under vendor listing.
Lastly, there is the 2022 entertainer line up. You can purchase available tickets on Rodeo Houston's website.
Monday, Feb. 28 – Cody Johnson
Tuesday, March 1 – Keith Urban
Wednesday, March 2 – Tim McGraw
Thursday, March 3 – for KING & COUNTRY
Friday, March 4 – Ricky Martin
Saturday, March 5 – Jon Pardi
Sunday, March 6 – Los Tucanes de Tijuana
Monday, March 7 – Luke Bryan
Tuesday, March 8 – Maren Morris
Wednesday, March 9 – Kane Brown
Thursday, March 10 – Journey
Friday, March 11 – BUN B'S H-TOWN TAKEOVER
Saturday, March 12 – Parker McCollum
Sunday, March 13 – Dierks Bentley
Monday, March 14 – Sam Hunt
Tuesday, March 15 – Gwen Stefani
Wednesday, March 16 – Khalid
Thursday, March 17 – Chris Stapleton
Friday, March 18 – Marshmello
Saturday, March 19 – Brad Paisley
Sunday, March 20 – George Strait with Ashley McBryde
Sources:
https://www.rodeohouston.com/About-Us/History/The-Houston-Tradition-Since1932#13777792-1980s
https://www.rodeohouston.com/News/Article/ArtMID/494/ArticleID/2905/2022-RODEOHOUSTON-Entertainer-Lineup
https://www.rodeohouston.com/Visit-the-Rodeo/Attractions-Activities/Ranching-Wildlife-Expo
https://www.rodeohouston.com/Visit-the-Rodeo/Attractions-Activities/Carnival
https://www.rodeohouston.com/Visit-the-Rodeo/Music-Concerts/Concert-Lineup