About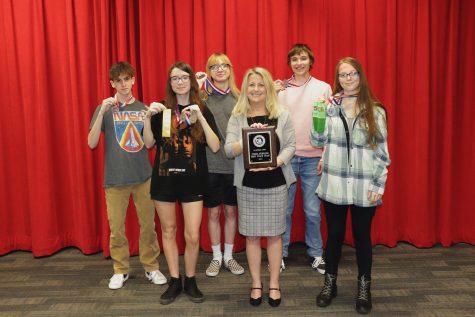 Welcome!
Lake Reflections is the official, student-run newspaper for Clear Lake High School. Up until the 2018-2019 school year, our school newspaper solely ran on paper copies, and now we have this website to constantly keep Falcons updated!
Currently we are operating with a staff size of 20 people to publish everything that you see on the site, and to keep behind-the-scenes projects running smoothly.
The main purpose for creating this online newspaper is to inform readers of the most recent news, whether it is school-related news or global in scope.
The newspaper also offers a section for students to submit their own works to the paper. One of our staff members will send you a link to a submissions page once you reach out to us.
For the first time in six years the Newspaper program is working diligently to publish a printed paper. Our goal is to be able to put a paper in the hands of any student, staff member, or parent that wants one.
However, the cost of printing isn't cheap and we working on raising more money. If you would like to help there's a link to be able to donate to us on the site homepage.
Feel free to follow us on Instagram @clhs_falcons for updates on what's going on in and around school!
Thank you for visiting our site! We look forward to hearing from you! If you have any questions, concerns, or comments, please email us at [email protected]