Queen of Diamonds
The lady Falcon junior varsity softball team is slated to kick off their season in the upcoming weeks. They will be playing the Goose Creek Memorial Patriots on Feb. 15.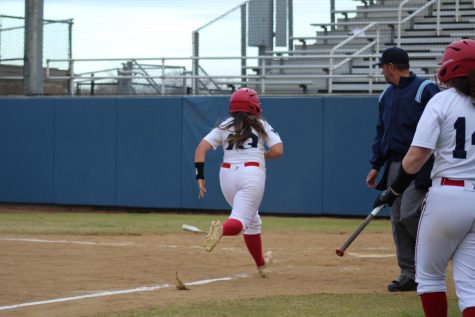 The lady Falcons plan to show up, work hard, and dominate the field. The head softball coach at lake is coach Kriste Curry, aside from coaching softball she also is an English teacher.
Coach Curry is not new to softball, she has been coaching for nine years and counting. Growing up she played softball and she played as a pitcher.
"[Pitching] takes the most work, you train more outside of school, and it requires lesson and skill," Curry said.
She thinks compared to practice, the girls are more hyped up, excited, and focused when it comes to games they really are prepared.
The team and coaches alike show up to games and practices with the mentality to get to work and get it done.
According to coach the practices and games are very alike, the girls come in with strife to work to their best ability training for games.
The lady Falcons have game day rituals they do before each game, some in the dugout, and some in the locker room.
According to coach Curry some of their game day rituals include the teammates doing each other's hair and game glitter.
She also tells the girls to make a game day video before each game.
"It kind of loosens them up and gives them a fun way to get ready before the game together and really keep the vibe going," Curry said.
Historically, the lady Falcon softball teams have performed well throughout their seasons.
"2020-2021 was our highlight year, the girls played really well, and we won a lot of games," Coach Curry said.
With that in mind the lady falcons have set their sights high this season and feel ready to take on their opponents.