Save the Date Seniors!
Graduating class of 2022 here are some dates that you'll want to set reminders for:
April 23 – Prom
The senior prom is set to start at 7:30 p.m. with a Mid-Summer Night theme. Located at the San Luis Resort (5222 Seawall Blvd, Galveston, TX 77551), valet will be offered to students who choose to use the service; however, it is not included with your prom ticket. Tickets will be sold until Friday at noon for $50, you must be cleared of all fines and fees before purchasing a ticket. Please present a valid form of ID (Student ID, Driver's License or Texas ID) at door to verify your ticket. Remember that this is a school sanctioned event and the CCISD values still apply, anyone found with any drugs or alcohol will be turned over to the Galveston County law enforcement.
May 11- Cap and Gown Distribution
Running from 5 to 8 p.m. for those who have ordered your cap and gown for the commencement ceremony. Parents and students will be able to drive through the bus lane to pick up. Remember that all seniors that plan to attend and walk at graduation must wear a cap and gown. If you haven't ordered yours yet you can still place an order at https://balfourgrad.com/gp1/ .
May 16 – Senior Awards Ceremony
Starting at 3:30 p.m. in the Performing Arts Center is the senior awards ceremony. This is designed to award and recognize seniors that have gone above and beyond in their high school career.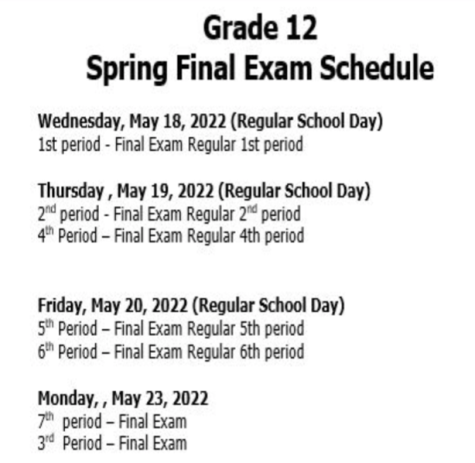 May 24 – Senior Check Out and Senior and Staff Lunch
The senior check out will take place in the large gym starting at 8 a.m. and will run until 11 a.m.
Following that is the senior and staff BBQ starting at 11:30 a.m. and running until 12:30 p.m.
May 25 – Graduation
Commencement for the Class of 2022 starts at 8 p.m. at Challenger-Columbia Stadium; there will be no guest limit for those wishing to attend.